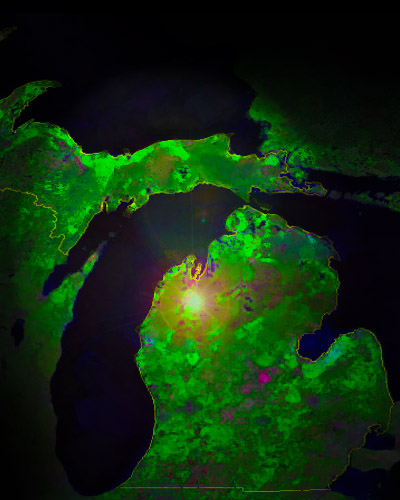 As you may have noticed from my Photography section - I like in a beautiful area of the United States.
I reside in the Village of Kingsley, Michigan just south of Traverse City, where I was born and where I have lived and raised a family for most of my life. The links will take you out of this site and you will need to use your browser's back button if you wish to return.
It is advantageous to live here because the beauty of the wilderness is minutes away but all the amenities of city life - shopping malls, cable television, Wi-Fi hotspots, a large public library are less than thirty minutes away as well. Even some major cities like Grand Rapids, detroit and Chicago are only a few hours drive from here. The winters can be long, but the gorgeous scenery makes up for that!
Some interesting demographics about Kingsley courtesy of ZIPskinny.com:
Zipskinny.com (2009). 49649. Retrieved May 27, 2009 from http://zipskinny.com/ .